Dhaka University Career Club
Dhaka University Career Club (DUCC) is one of the leading student clubs of University of Dhaka, established in April 25, 2009. It is one of the most happening clubs of University of Dhaka since its inception. DUCC is working to develop the students of this University career oriented & trying to teach them the proper attitude and skills to work in corporate and business arena. DUCC works as a  bridge between the students, teachers, resource persons & employers. It is managed and run by the current students of University of Dhaka.
DUCC's vision is to create a career movement, not only in University of Dhaka but also around the country to transform the young generation into expert and adept human resource to contribute to the economy and development of Bangladesh.
The mission of DUCC is to make the students aware about career and demonstrate them a proper path to the career through accumulated career related activities. DUCC wishes to provide country with a pool of experienced and qualified human resource.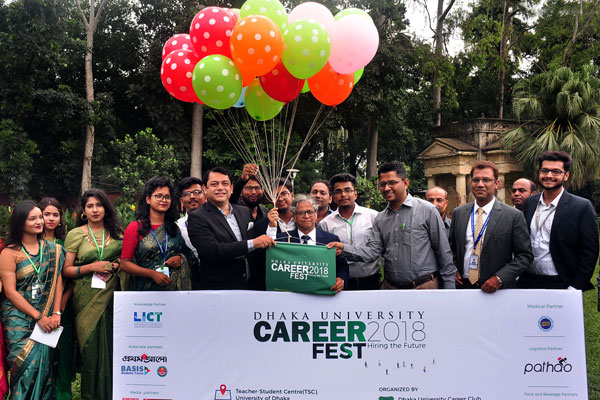 In pursuit of these goals, this organization represents and acts on the student views and concerns; promote, coordinate and operate student activities and enhance channels of communication between the student, faculty, administration, alumni, University community and employers. It is now one of the biggest organizations of University of Dhaka with around 1200 general members and 120 members in the executive board.
For this purpose, DUCC arranges career counseling, business plan competition, certification course, case competition, seminars and workshops every year. It helps students building professionalism, team work, and critical thinking and leadership skills within themselves.