Dhaka University Career Club
Creating Career Awareness
a leap towards career aware Bangladesh
Dhaka University Career Club is a voluntary organization, managed by the current students of University of Dhaka. We are assisting the students through their career & connecting the employers with their potential employees. We are not only working to provide job opportunity to the students but also trying to shape and nurture the potentials of the students to make them successful in achieving their life goals.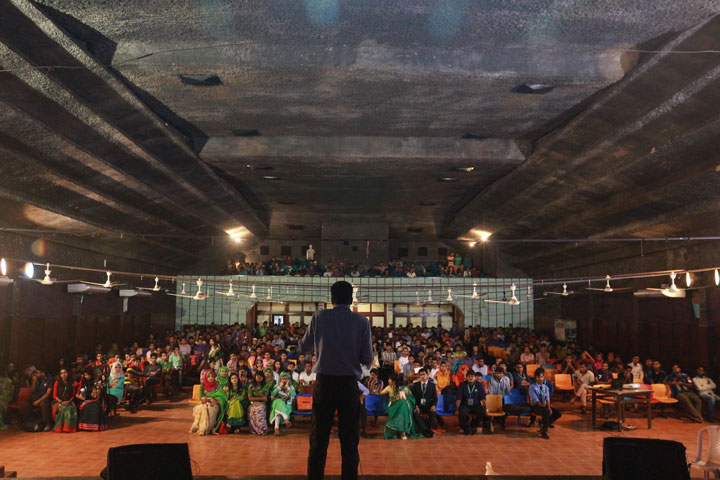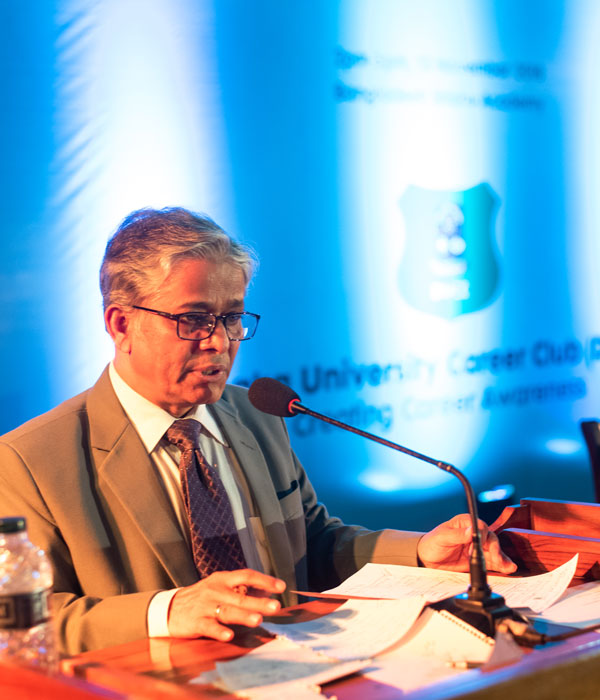 Dhaka University Career Club works as a bridge between country's academia, industry and corporate to utilize all opportunities and share them among the right students/graduates with detail information and links to ease the tough process of choosing and developing their career path.
To ensure that all current students and graduates become properly skilled and informed, Dhaka University Career Club regularly organizes interactive and informative sessions, where industry leaders and experts share their experience and expectations and assists students to choose the right and relevant career goals.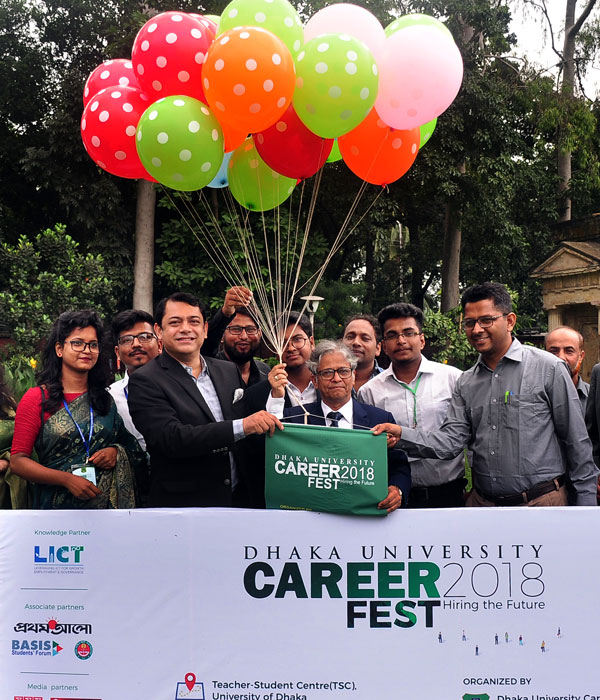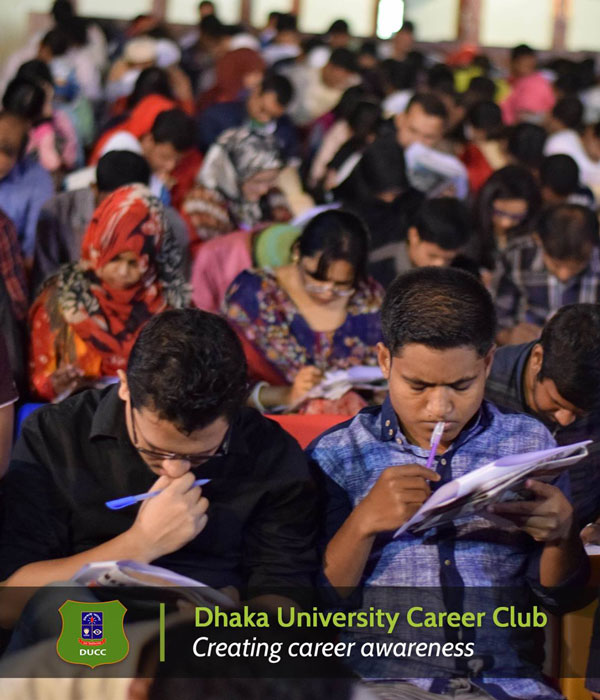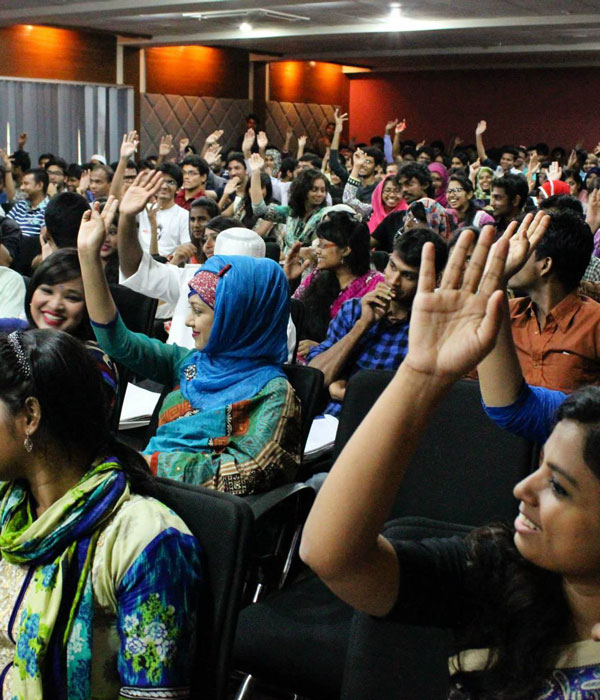 Dhaka University Career Club relentlessly working to assist the students and graduates of the university to become ready for their career. Whether one wants to be a service holder or entrepreneur, DUCC supports them with proper knowledge, guidance and motivation.
Through regular training, workshop, counseling session, mock interview, group discussion, idea sharing session, recruitment programs, students get the opportunity to know the upcoming challenges on their career path and to prepare themselves accordingly.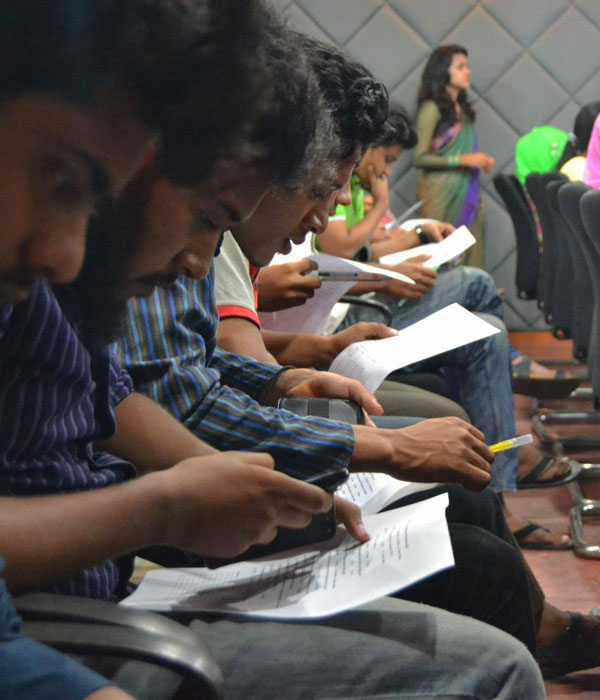 We are developing a career aware community
Dhaka University Career Club is one of the very first and biggest career club of University of Dhaka as well as Bangladesh. With over one thousand regular registered members, DUCC works with and for all faculties and departments of  Universty of Dhaka.
The people behind the scene
Dhaka University Career Club is run by the current students of the university. General Members, Executive Members and Volunteers are the people who plan and execute all the activities of this club.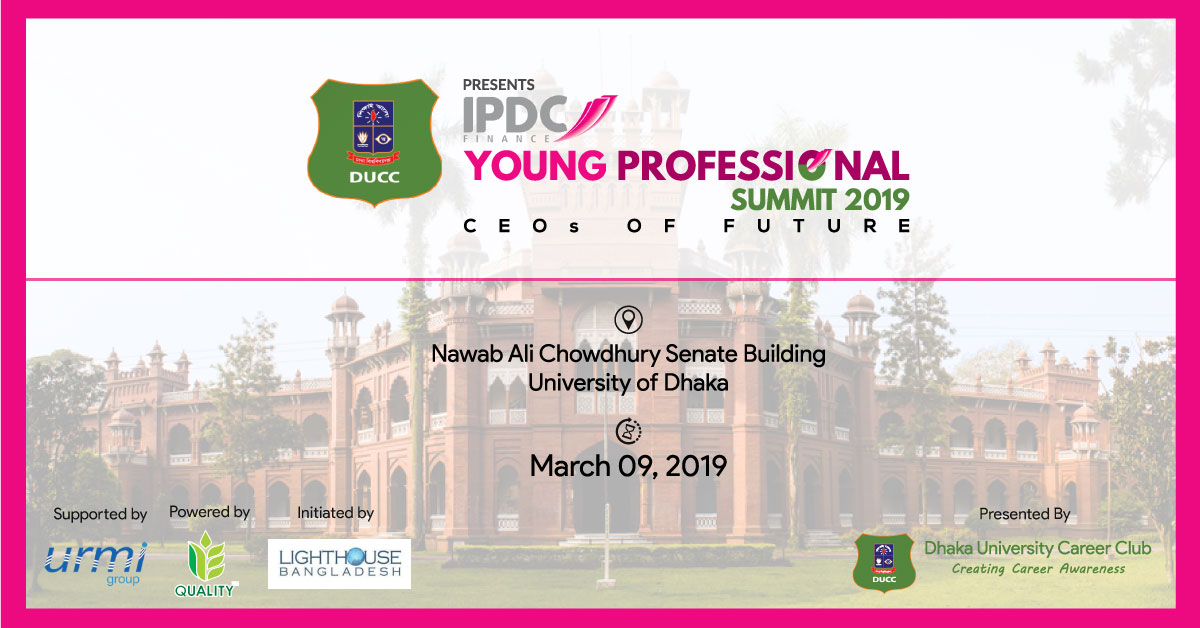 'DUCC Presents- IPDC Young Professional Summit 2019' will be held at Nawab Ali Chowdhury Senate Bhaban, University of Dhaka on 9th March, 2019 by Dhaka University Career Club(DUCC}
Read More »

"The Road Map To BCS: Create Your Moment" is going to be organized by Dhaka University Career Club(DUCC) on 20th January at TSC Auditorium, University of Dhaka. In this session our guest speakers will share their knowledge and experience. And also will try to grow self-confidence in you and show the path which will lead you towards success.
Read More »
Join us and be a part of this community.
Prepare yourself; Help others